Integrating Movement Therapy 1 – Flexion and Extension Patterns
$39.00
Integrating Movement Therapy 1 (IMT1) is a dual purpose online CPE course: For you as a Massage Therapist to assist self care and to improve the treatment outcomes for your clients. This course focusses on how exercise and movement fits into massage therapy practice and the positive effects on chronic pain.
Format: Online course – study anywhere anytime.
Presented by: Aran Bright, B. Health Science (Musculoskeletal Therapy), Dip. Remedial Massage, Grad Cert Sports Coaching, …
Recognised for CPE/CEU points by:
Description
Want to learn about movement therapy and how this can enhance your manual therapy practice?
IMT1 short course is designed for manual therapists who want to use movement as a therapeutic tool in the management of musculoskeletal pain and function. Many clients come for massage or manual treatment to reduce pain and increase range of motion. This can also be achieved through the use of the clients own movement to enhance the effects of any manual treatment and save a therapist's hands.
Massage and manual therapies have shown to be effective for reducing musculoskeletal pain, but the results are often short term. The best long term outcomes for your clients managing chronic pain is achieved by developing confidence in movement and you can show them how.
The Lancet and most medical journals are highlighting the importance of exercise and building confidence in movement in the management of low back and musculoskeletal pain.
To fit within a clinical framework, common movement patterns are separated into assessment and movement exercises focused on improving function, relaxation and developing confidence. This can work together seamlessly with a remedial massage or manual therapy clinical approach.
In addition, the exercises demonstrated can be used as a self-care tool for both clients and therapists. For the therapist, these simple exercises are a great way to monitor their own musculoskeletal function.
---
Integrating Movement Therapy 1
This course is designed by practitioners, with your specific needs in mind!
What is covered in this course:
Introduction
Functional Assessments for Flexion and Extension Patterns
Flexion Pattern Exercises
Extension Pattern Exercises
Wrap up
Live Workshop Testimonials
Aran conducted his movement therapy live workshop at the 2016 AAMT conference in Hobart. This is what some of the participants had to say:
"Aran was open to all comments and generous with praise. I enjoyed the practical aspects as this movement work is easy to implement and layer onto my current knowledge." "Loved, loved, loved Aran's ability to demonstrate the exercises & how they translate in real life examples. For me it cements the knowledge in my mind." AAMT Workshop Participants
You Will Receive:
Access to our 5 lesson short course (unlimited access)
Video demonstrations presented by Aran Bright and additional multimedia resources
Written course material online
5 CPE/CEU points with AMT, ANTA or Massage & Myotherapy Australia
5 CPE points with ATMS (accredited course)
Certificate of Completion for your CPE records
Length of Study: 5 hours online including videos, course material and a multiple-choice assessment at the end.
About Your Presenter – Aran Bright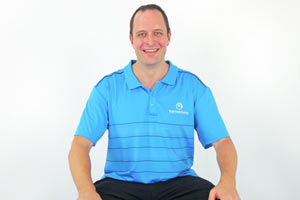 "My goal is to help Therapists like you reach your full career potential through increased skills and training. I want to share knowledge to help you get the best possible outcomes for your clients. This course was created to give you new strategies in a practical format, to help you see some immediate improvements in your clinic or practice." – Aran Bright
Aran is our lead course creator here at Bright Health Training. He has 15 years clinical experience and holds the following qualifications: B. Health Science (Musculoskeletal Therapy), Adv Dip. Myotherapy, Dip. Remedial Massage, Grad Cert Sports Coaching, Level 2 Sports Coach (Australian Sports Commission), Cert IV Personal Training, Accredited with ANTA (Australian Natural Therapists Association). He works with Cricket Australia, Queensland Cricket and Brisbane Lions from time to time and creates academic course material for some of the big health and fitness education institutions.
---
Benefits of eLearning – Online Study with Bright Health Training
Study anywhere, anytime – Take the course at your own pace when and where it suits you.
Cost effective – We're 100% online and therefore don't have the overheads that other training providers do. In comparison, our short course costs are extremely attractive.
Immediate results – If you're keen to upskill now, sign up, login and get learning today.
Optimised for mobile devices – Our website is optimised for use on mobile devices including tablets and smart phones.
No filler – We cut to the chase and provide only what you need to know.
Lifetime access* – Once you've completed the course you will have ongoing access to refer back, if and when you need a refresher.
Easy CPE – online training is an accessible, easy way to do your CPE each year!
Our CPE short courses are 100% online so you can study in your own home, or wherever you have internet access using your desktop computer, tablet or smartphone. We're mobile optimised at Bright Health Training.
Collaboration opportunities: At Bright Health Training we know learning isn't a one way street, so we're all about collaboration and community. We encourage you to join in discussion threads and ask any questions you have. You might even want to share your knowledge and experience with your fellow course participants through these discussion opportunities.
Access: Unlimited access for the lifetime of the course*.
Our 'No Risk Guarantee' = Peace of Mind

Our 'No Risk Guarantee' to you: We're 100% confident in the quality of our courses. If for some reason you aren't satisfied with the short course, we'll happily refund what you paid for the course. That's right a %100 money back guarantee. Simply let us know within 7 days of purchase. Some conditions apply, please read the details here. * Lifetime Access – as per the terms of use of www.brighthealthtraining.com.au. Read more here.
Are you ready to get GET AWESOME skills?