What are the big issues facing Massage Therapists in Australia today? How happy are we in our work? What are we doing well as an industry? What can we be doing better? What are the skills gaps in our professional development and, is anyone actually listening?
At Bright Health Training we are launching a new initiative, one that we hope can grow into a significant annual event – we are conducting an industry survey of Massage Therapists in Australia.
This is your opportunity to have your say
As a therapist you've chosen to work in remedial massage for many reasons. You love working with people and helping people. You enjoy the flexibility and lifestyle options it provides. You also enjoy learning and being part of the broader health and fitness industry and leading a healthy lifestyle yourself.
How has your experience working as a Massage Therapist played out? Maybe there are some aspects of your career that haven't lived up to expectation? Our survey is the perfect opportunity for you to have your say and be heard, by your Associations, education providers and your peers. We will share the aggregated data in a white paper, but you won't be identified personally for your views or opinions, so feel free to speak your mind! (We always work within the guidelines of the Australian Privacy Principles.)
What we will do
Conduct the survey as broadly as possible across the RMT workforce
Analyse the results and compile a white paper detailing the findings
Release the white paper to Therapists like you, industry organisations, Associations and education providers.
Why we are doing it
Industry research such as this will help a range of stakeholders to plan and make informed decisions about the best way to provide support and services to you as a professional Massage Therapist.
If you read our mission statement here at Bright Health Training, you'll see that our goal is:
To provide the highest quality online, postgraduate CPE short courses for remedial massage therapists, in order to promote the improved knowledge of individuals and advancement of the industry as a whole.
We are committed to contributing to the remedial massage industry, and you'll notice that the big picture here is to "advance the industry as a whole." This is what drives us.
Now, this might seem like a noble or 'feel good' pursuit, to 'advance the industry' but how do we actually contribute something to the industry and in turn raise the standard of care? We've identified some broad areas of concern, issues that keep coming up when we speak to individual therapists. But as an industry, what we all need is a snapshot of how we are doing as a collective of individuals. We need to hear from you, en masse!
Who can participate?
If you've read this far, chances are that you fit the bill to participate.  However, the survey is open to you only if you are:
Working as a Massage Therapist (RMT, Myotherapist, Musculoskeletal Therapist etc.) and;
Currently working in Australia, and;
Registered with a professional Association.
If this is you, we'd love to hear from you! (There's something in it for you too, read on…)
Take the survey now. It's quick and easy!
Massage Therapists, tell us what you think. Take the survey now and contribute to our goal to advance our industry. It takes 5 minutes and we'll thank you for your time with some great incentives and prizes.
Rewards for your participation
Complete the survey and be in to win! Prizes and incentives valued at over $1000…
The first 10 people to complete the survey will get FREE* access to our Therapist Care and Conditioning 1 course (valued at $99, 4 CPE/CEU points).
Go into the draw to win a Firm n Fold massage oil valued at $82.50 RRP
Go into the draw to win a Perfect Potion $50 gift card.

Go into the draw to win a Perfect Potion relax gift pack valued at $29.95
Everyone who completes the survey will receive a 50% off discount* for our Therapist Care and Conditioning 1 course ($99 RRP, 4 CPE/CEU points).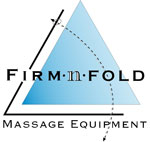 (*Coupon/free codes valid for 2 months from the date of issue.)
There's something for everyone here. At a minimum you'll get a great discount on a really unique, interesting and beneficial CPE course. If you're very quick, you'll get it for free. If you're lucky you might just win a little treat!
At the end of the day rewards are just that, an incentive. We really hope that you'll participate because you care enough about your profession to share your thoughts and opinions on how to make it better.
Thanks in advance from the team at Bright Health Training.
[hr]
Therapists, have your say. Take the survey now!
Complete the survey below, it only takes 5 minutes. Thanks!
Oops! We could not locate your form.