A few months back we had an idea. We ambitiously embarked on our quest to get some real insight into the massage therapy industry in Australia through our 2014 Industry Survey.
We put the call out and you responded! Thank you so much to all of you massage therapists who took the time to complete the survey and share your thoughts, with a view to being heard and improving the industry that we're all so passionate about.
So how did we go?
For our inaugural survey, pretty good.
We reached over 12,000 therapists through a two month long Facebook awareness campaign. More than 300 of you read our survey blog post and 65 of you went on to complete the survey. While these aren't earth shattering stats by any means (we were hoping for a slightly better response rate) we do think we've got a really good sample of responses across a wide demographic. We're confident we'll be able to extract some very beneficial insights to share with you over the coming months.
Overall the response was positive and we think we've established a good base to work from for future surveys.
The Winners!
Well everyone's a winner, really. Just having your say is a win, for you and for the industry as a whole. But yes, we did offer a few little prizes to add some motivation to the exercise.
Luck Draw Prizes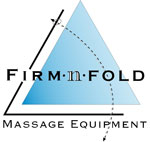 We have drawn our 3 lucky prize winners, congratulations to:
Dean – Firm n Fold massage oil valued at $82.50 RRP
Kath – Perfect Potion $50 gift card
Andy – Perfect Potion relax gift pack valued at $29.95
All 3 lucky prize winners been contacted with the good news and will be receiving their respective prizes shortly.
Thanks to Our Sponsors
A big thank you goes out to our sponsors who contributed the lucky draw prizes – Firm n Fold and Perfect Potion.
Free Course Winners…
Bright Health Training also chipped in with some free courses, giving away 10 free coupons to our CPE course "Therapist Care and Conditioning 1". The winners are:
Katheryn
Daniel
Aiden
Carla
Sharon
Chris
Hayley
Cecilia
Kara
Emily
Everyone's a Winner…
If you missed out on a free course of lucky draw prize, not to worry. If you completed the survey then you'll get a coupon code for  50% discount off "Therapist Care and Conditioning 1".
ALL PRIZE WINNERS AND PARTICIPANTS HAVE ALREADY BEEN EMAILED! So if you haven't received an email from Bright Health Training, please check your spam/junk mail folder for the email and be sure to mark the email address as safe for future. If you can't find the email, no problem, just drop us a line via the contact form and we'll sort you out with a coupon code. Please note there are some time limitations to redeem the coupon codes for free and 50% off courses, details in the emails, be quick.
So What Did We Learn?
At first glance, plenty. Over the coming months we'll be releasing some nice bite size pieces of analysis in articles here on our blog, which over time will be compiled into a comprehensive white paper, available to anyone and everyone. Keen to be kept in the loop? Our advice is join the mailing list to ensure you don't miss out on any of the articles as they are published.
Are we happy?
We're pleased to say yes. We thought it would be great to end today's post on a positive note.
The vast majority of respondents are indeed happy in their careers a massage therapists, with over 75% of respondents 'satisfied' or 'very satisfied' with their careers. That really is super news!
But that's not to say that there aren't issues. Naturally there are, and we'll be digging deep and bringing you the details over the coming months.
Stay tuned, and thanks again to all those who participated!
Bright Health Training Team